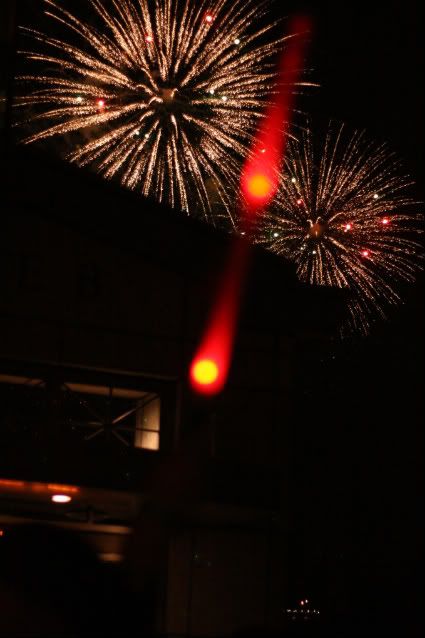 It's 2010! i wrote it for the first time today and it felt strange. i'm itching for a fresh start, an organized life, and to be done with school. tonight, in the midst of finding things to throw away, I came across a journal i haven't looked at for a long while. on the 2nd page, titled "a letter to myself" (cheeseball), and dated Dec 2006, were some goals i wrote down for the new year.
"positive attitudes. put yourself out there. be yourself. forget biology once in a while. camp. go fishing. have a dinner party. painting night. girls night. kenny night. be adventurous. turn over a new leaf. be positive. be positive. be positive. don't fight. pray. do something special for amy. don't let riverside bog you down. get out there and explore, dream, imagine, create."
it's amazing how far i've come since then. i am glad to say in 2010, being positive is no longer my #1 goal. i've had many (many!) a dinner party, girls nights, kenny nights, adventure, fishing trips (ok, only one, but i was in a kayak so that automatically doubles my points) and i've certainly (most certainly) forgotten about biology. i am surrounded by deeply inspiring, creative, and loving people (thank you!) and i am, for the most part, content. this being my first "wordy" post in a blog i had originally intended to be all things design (passion), let's raise our glasses to a new beginning! clink-clink! happy 2010!
[pics from an amazing new years to follow!]